Week 2 might be known as the week of the injury, with huge names like Saquon Barkley, Christian McCaffrey, Davante Adams, Raheem Mostert, and Courtland Sutton all being forced from action. For some, like Barkley and Sutton, their seasons are over already, forcing owners to scramble and try to salvage their season.

The purpose of this article is to help you understand in a granular way how teams are using their players. This can enable you to see a breakout before it happens and add players before there is a bidding war. We will consider the usage for running backs, wide receivers, and tight ends.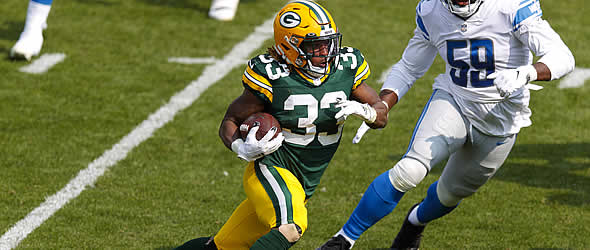 Running Back
Kareem Hunt played on 34% of snaps while Chubb played on 62%, and Chubb had 22 carries to Hunt's 10. But Hunt averaged 8 yards per carry and had a touchdown through the air and on the ground. If you are a Chubb owner you are fine with this split – you just don't want it to be 50/50. For Hunt owners, this result is beautiful for a 5th or 6th round pick. The difference between this week and Week 1 was game script, so you want to start both of these guys in games they are likely to win.


Joe Mixon played only 49% of the snaps. He got 16 carries and 4 targets, which is fine, but until he starts getting more snaps in garbage time and more third-down snaps, his upside is limited. Gio Bernard played on 45% of snaps and received 7 targets; you should consider adding him if you are desperate for running back help.


With Barkley done for the year, many will add Dion Lewis off the wire. I'd keep your bid low. He was not good on the ground (10-20), and I think it's more likely they bring in a veteran like Devonta Freeman or turn to Wayne Gallman for early-down duties.


David Montgomery had a brief injury scare but was very effective for the Bears. Although he only played on 54% of snaps, he notched 19 touches and went for over 100 yards and a touchdown. Meanwhile, Tarik Cohen played on only 32% of snaps and only got one target and five carries. If you're playing a Bear, it should be Montgomery.


Todd Gurley got 21 out of 30 called rushes for the Falcons, but produced only 61 yards. He again was left out of the passing game, which is extremely concerning. His 21 touches and 64% of snaps is in line with what his drafters were hoping, but it has simply not led to production. You likely cannot bench him in this landscape, but don't expect much.


D'Andre Swift got only 5 out of the 20 running back carries, but he salvaged some value with 5 receptions on 5 targets for 60 yards. All of the Lions' running backs should be avoided due to the timeshare (snap share was 34% Swift, 32% Kerryon Johnson, and 25% Adrian Peterson), but Swift has the most upside due to his receiving ability. Tread lightly.


Aaron Jones is amazing. He played on only 48% of snaps and got only 22 touches, yet produced 236 yards of offense and 3 touchdowns. Jamaal Williams got 42% of snaps and went 8-63 on the ground. You can pick him up if he's available and you're desperate for a back.


Nyheim Hines went from potential league-winner after Week 1 to getting only 9 snaps and 1 touch. His lack of usage is concerning if you spent big on him last week, but don't panic. He should see a lot of work in games where the Colts are not up big and do not lead throughout.


Alexander Mattison's usage fell off in Week 2, down to 19% of snaps and 4 touches. He will need the Vikings' offense to be better than terrible to have relevance.


Myles Gaskin again appeared to be the starter for the Dolphins, over Matt Breida and Jordan Howard. He played on 65% of snaps, while Breida was at 21% and Howard at 11%. Gaskin also received 7 carries and 7 targets. He is not exciting, but he should be owned until this split changes.


Jerick McKinnon played on 21% of snaps, but that's about to go to around 75%. He should be the starting running back this week with both Raheem Mostert (knee) and Tevin Coleman (knee) out. McKinnon has looked explosive, so if he happens to still be on your wire, grab him now and bid fairly aggressively. Just remember that he will return to his change-of-pace role once Mostert is healthy.


Cam Akers went out with a rib injury, so Darrell Henderson took over his role and rushed for 81 yards and a score on 12 carries – his best game as a pro. He also had 2 receptions for 40 yards. It is a complete mystery how McVay will use these backs each week, so while I would make a bid on Henderson, I would not be overly aggressive.


It is unknown who will be the starter now that Christian McCaffrey is out for a while, but it's most likely Mike Davis. He received 8 targets and caught them all for 74 yards, and is worth an add. He was the only other back who played besides McCaffrey. It is possible they bring up Reggie Bonnafon from the practice squad and give him a shot, but he is not worth much of a bid even if so. It will likely take a healthy bid to land Davis.


Ronald Jones' chance at fantasy relevance may be over in Tampa after Brady blamed him for a failed handoff that led to a fumble. Fournette entered and basically played the rest of the way, producing 103 yards on 12 carries, with two touchdowns.


James Robinson played on 51% of snaps and got almost every rushing attempt in Week 2. He produced very nicely (16-102-1) and looks to be their 2020 feature back. Keep an eye on whether the usage remains the same once Devine Ozigbo and Ryquell Armstead return.


We were likely seeing the beginning of the Antonio Gibson show in Week 2. He played on 65% of snaps and produced 55 yards and a touchdown on 13 carries. Peyton Barber was phased out. It is a great time to try to acquire Gibson if you're able to.


All of the Ravens' running backs are risky plays on a weekly basis due to the snap share and usage data. Ingram played on 42% of plays, Edwards on 31%, and Dobbins on 31%. They received 9 rushes, 10 rushes, and 2 rushes respectively. Until even one of these backs is phased out, none are desired options.


Clyde Edwards-Helaire played on 62% of snaps and got 16 touches, including 6 receptions. I was correct that we'd see Darwin Thompson as the second player getting carries in Week 2, and he received 4 carries. He is a better player than Darrel Williams and should be owned in all but very thin formats. Darrel Williams can likely be dropped as he's just not a special player.


Joshua Kelley had another week where he was very involved, playing on 52% of snaps to Ekeler's 57%. Kelley received more carries (23 to Ekeler's 16) and also received 3 targets to Ekeler's 4. This is a fairly even timeshare, and if Kelley is still on your wire, make an aggressive bid. He is in the Melvin Gordon role and will have significant value all season.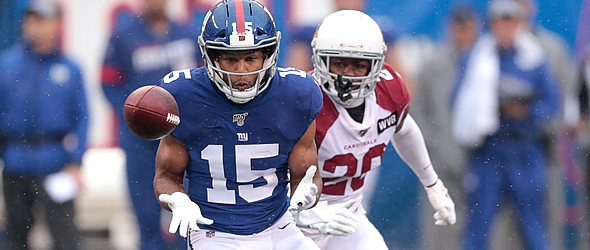 Wide Receiver
Tight Ends
---
Kevin Scott is a fantasy pro who is the co-host for The Lowdown Fantasy Football Podcast. He plays in over 40 leagues annually and has made over $100,000 playing fantasy football. You can follow him @kevinscottff.