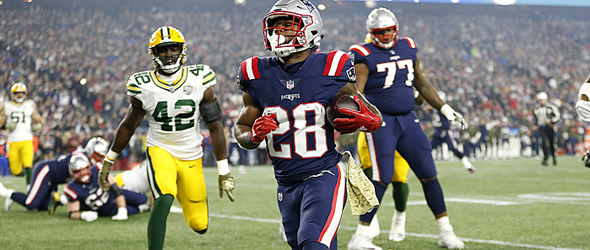 Last Week's Question: Should weekly high score payouts be weighted towards the end of the season?
Many fantasy leagues use weekly high score payouts to keep owners engaged even after they have been eliminated from playoff contention. In last week's column, I mentioned that the commissioner in my oldest league has decided to do away with these payouts in Weeks 1-4 (when everyone is competitive) so as to double the payouts in Weeks 9-12 (when struggling owners tend to check out).
I got some great feedback concerning this change via email, including this message from Jack:
Philosophically, I like the idea associated with your question. I am for (almost) anything that encourages all players to "care" every week, even after they are eliminated. From a practical perspective, however, most teams that have been eliminated will probably have a relatively low chance of achieving the high score, so bumping up the reward might not materially impact engagement of the eliminated teams. The "carrot" may simply not be enough. My thought is to use a "stick" in addition. What if you ask the lowest scoring team to fund the high scoring payout each week? Avoiding being the low score becomes the incentive (and there remains some chance they could get the carrot of high score while avoiding the stick of low score). It requires trust (or a loss deposit) to be confident that players will make good on their payments toward the end of the season, but it should keep teams more engaged.
Jack is right to be skeptical about how effective an incentive the high score payout is for teams already eliminated from playoff contention, especially in leagues with transaction fees. Most leagues award waiver wire priority to cellar-dwelling teams, so it is often possible for teams at the bottom of the standings to upgrade their talent as the season progresses. Since transaction fees can add up quickly, however, such owners often decide not to throw "good money after bad" and allow their rosters to be as bad at the end of the season as they were in the beginning.
That may be why Jack isn't alone in recommending a stick approach, such as the BLOW policy I learned about from Steve:
In our league it costs $5 for every add/drop – we call it our TNT (Trades and Transactions)

This money goes into a pot and usually totals about $1000 for the year.

The high scorers for weeks 1-4, 5-8, 9-12 & 13-16 split this money evenly.

Not bad for one good week – it almost covers our entry fee ($300), and sometimes does!

We also charge a weekly "BLOW" (Biggest Loser Of the Week) fine of $10.

Last place does not get first pick [in our league], so tanking is useless.

Works for us!
Sounds like a very effective set of policies, Steve.

David's league doesn't punish the lowest scoring team every week, but it does have a policy for which the acronym would be BLOTS (Biggest Losers of the Season) along with some other interesting wrinkles:
In addition to having a weekly high score, we also have a smaller prize ($10) to the highest scoring "active" player (so nobody with Sammy Watkins or DeSean Jackson benched gets credit for Week 1) and the two teams with the worst record have to "sponsor" the food for the draft the following year. I've also played in a league where each week was dedicated to a different position (i.e., Week 1 the team with the highest scoring QB got a cash prize, RB for Week 2, etc.).
I especially like the point David makes at the end about awarding the high score payout by position, since that could realistically incentivize owners with dud teams to think carefully about their lineups. In a week with a payout for the highest scoring active receiver, it's hard to imagine anyone leaving an injured Tyreek Hill in their starting lineup with Demarcus Robinson on their bench (which is exactly the sort of thing that happens when owners check out).
David also remarked: "If you have owners checking out - no matter what their record is, you need new owners, no?" There are lots of fantasy leagues in which that attitude makes sense, but I've also participated in my share of workplace leagues in which most owners are interested, but a handful are simply going along for the ride. If you're the commissioner of such a league, you'll need to figure out which incentives are likely to produce the best results (with the least headaches for you), so take all of the recommendations discussed above with a grain of context-dependent salt.
My thanks to everyone who wrote in (whether I had space for your feedback or not).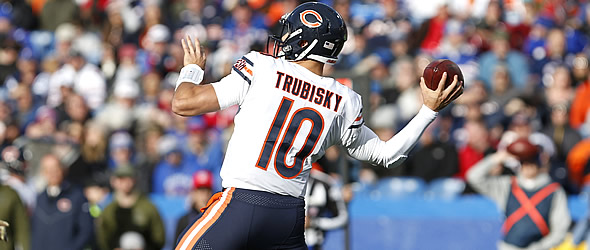 This Week's Question: Is anyone still afraid to stream QBs?
While listening to a fantasy football podcast last week, I heard one of the hosts say something along these lines:
In expert leagues, almost nobody carries 2 QBs on their roster because everybody hordes backup RBs and WRs who are just an injury away from relevance. This gives experts the impression that there are always a ton of QBs available on waivers, so they think everyone should be comfortable streaming QBs. But in regular leagues, lots of owners stash 2 or even 3 QBs, which makes streaming a real nightmare because the pickings are so slim.
He made that remark before Ben Roethlisberger and Drew Brees got hurt, before Eli Manning was benched, and before we knew that Cam Newton was likely to miss Week 3. To be clear, I'm not interested in critiquing his argument on the grounds that Mason Rudolph, Teddy Bridgewater, Daniel Jones, and Kyle Allen are currently available in most leagues. It's certainly unusual to have so many backup QBs starting this early in the season.
I will also concede that the streamability of these backups is a matter of subjective evaluation, though it's worth noting that Case Keenum, Matthew Stafford, and Andy Dalton (who went undrafted in many single-QB leagues) have all outperformed Kyler Murray (who went in the 5th round of the FFToday Staff draft). Perhaps even more surprisingly, Marcus Mariota, Jacoby Brissett, and Gardner Minshew have generated more fantasy points than Baker Mayfield through Week 2, which is not to suggest that I rank any of them ahead of Mayfield for the rest of the season, though it does illustrate why streaming works so well for so many owners. I don't pretend to know what will unfold in Weeks 3-17, but streaming isn't about picking the best QBs on the season; it's about picking the ones poised to succeed this week against the defenses whose vulnerabilities were exposed last week.
In my oldest league (not an expert league by any stretch), I could have any of these 9 starting QBs in Week 3: Case Keenum, Marcus Mariota, Jacoby Brissett, Gardner Minshew, Joe Flacco, Kirk Cousins, Mitchell Trubisky, Luke Falk, or Teddy Bridgewater. If you assume streaming is about plugging in Keenum because he has the highest fantasy score (so far) of those options, you don't understand that opportunism is the key to streaming. It's probably not a good idea to play Keenum (or even Aaron Rodgers, as we saw in Week 1) against the Bear defense. But if Keenum is facing the Bears, that means Trubisky is facing the Redskins, who gave up 436 yards (and 32 points) to Philadelphia in Week One and 474 yards (and 31 points) to Dallas in Week 2. I'm no great fan of Trubisky, but I'm perfectly comfortable streaming him against a defense that porous in Week 3. Although I won't be using him in that league (since I snagged Tom Brady in the 11th round), I would happily replace my 9th-round bust of a QB in the FFToday Staff league (Cam Newton) with Trubisky for Week 3.
How about you? If streaming QBs still makes you nervous in 2019, please explain why in the comment section below or by emailing me. (If your answer is "Because I prefer to pay up for Patrick Mahomes," that's perfectly legit.)
Survivor Pool Picks (Courtesy of Matthew Schiff)
Trap Game: New York Giants at Tamp Bay

Despite Jameis Winston's rough start to the season, the Buccaneers are a better team than the Giants right now and would be a lock to win at home if Eli Manning were starting at QB. Coach Shurmer's decision to start Daniel Jones, however, introduces too much uncertainty for me to come anywhere near this one. It's less about Jones being better than Manning (in some departments, rookie QBs are always worse than veterans) than it is about the Bucs not having any film on Jones as a Giant. Even if he isn't better than Manning, he will likely be different in ways the Tampa defense will fail to have accounted for. You have many "better" choices below.

#3: San Francisco over Pittsburgh (2-0; PHI, BAL)

Don't look now, but the 49ers and Jimmy Garoppolo are atop the NFC West with a 2-0 record, and they are doing it with solid defense and a sneaky play-action passing game. With Big Ben out for the season, and James Conner nursing a sprained knee, the Steelers find themselves in an unusual spot trying to figure out how to generate offense.JuJu Smith-Schuster hasn't put up Antonio Brown numbers as the new #1 receiver, and now he'll have to find chemistry with the inexperienced Mason Rudolph to win this one on the road. As such, take San Francisco to win this in a battle that may come down to last-minute heroics at home.

#2: New England over NY Jets (2-0; HOU, BAL)

First the Jets lost Sam Darnold to mono. Then they lost Trevor Siemian to an ankle injury. Now they're asking third string QB Luke Falk, in his first NFL start, to beat the undefeated world champion Patriots. I wish the young Mr. Falk the very best of luck. He's going to need it.

#1: Dallas over Miami (2-0; NE, SEA)

Okay folks, are we all on board with the fact that you should pick against the Dolphins every week this season? Yes, eventually they will surprise a team and knock some of us out of our pools, but not this week--not against the Cowboys with Dak and Zeke. In fact, I think Dak could repeat his perfect passer rating from Week 1 when he torched the Giants. Perhaps more importantly, one can't help wondering how many points the Cowboys defense will put up in your fantasy league or DFS. The Pats posted 40 last week and helped yours truly win one of his DraftKings tickets. Take the Cowboys and sit back as you slide into Week 4.


---
Mike Davis has been writing about fantasy football since 1999--and playing video games even longer than that. His latest novel (concerning a gamer who gets trapped inside Nethack after eating too many shrooms) can be found here.