It's draft time and regardless of what type of league you play in, the name of the game is maximizing value in your drafts. You only get one shot to get your draft right so reaching for players can really hurt your chances of success.

On the flip side, finding value can increase your chances dramatically. Below are ten player that I believe are going to high in drafts and I am personally avoiding at or around their current ADP.
As always I will preface this article by saying I do not necessarily dislike all these players, or think they will bust (although some I do), but maximizing draft value should always be a priority and I believe these players do the exact opposite. Listed ADP's are based on 12 team standard leagues.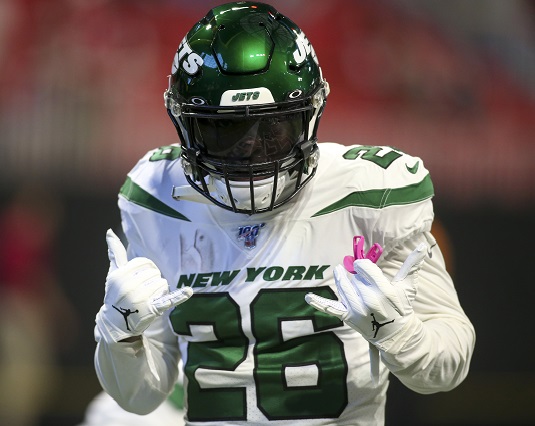 In his prime, Bell was absolutely in the discussion for best overall fantasy player. Problem is, Bell is neither in his prime nor is he on the Steelers anymore.

In his six-year career, Bell has played 16 games just once, and now, in his age 27 season, coming off a year-long sabbatical, he will be asked to carry the load in a less efficient and dynamic offense. Bell ran behind a top 5 offensive line for much of his career, had a superstar receiver that demanded defensive attention, and had a Hall of Fame quarterback running the offense. In New York, the offensive line is a bottom 10 unit, the receivers are unproven and/or average, and the QB is going into his second season and first with a new system that doesn't play at a fast pace. Add this to the fact that the Steelers have finished in the top 6 in plays per game the last two seasons and you have the makings of a very over-drafted player.

If you are drafting Bell anywhere in the first round, it is only because of volume… but are we convinced the volume is going to be there? It leaked out this offseason that Gase did not want to spend money on Bell and with the Jets predicted be a mediocre team at best, things could go south quickly in New York. Bell may have some spiked weeks, but his situation is way too risky to invest first-round pick on. There are both higher upside, and safer floor players to be had.


Speaking of ex-Steeler players, Antonio Brown left one of the cushiest spots to be a receiver in to one of the most dysfunctional and questionable organizations. Much like Bell, Brown's supposed value this year is based largely on volume. While I do agree that targets should not be much of an issue, it is the quality of those targets, a new system, his age, and the likelihood of the Raiders being a bad team that all have me concerned.

There are more things that can go wrong for Brown than can go right, starting off with his connection with Carr who represents a downgrade in talent from Big Ben. For a player that is going to rely on volume, this connection is critical and in a brand new system this could take half a season or more to develop, if it ever does. With Brown being use to success, both personal and team, it will be interesting (and scary as an owner) to see what will happen when (not if) both he and the team are struggling.

Brown finds himself on the wrong side of 30 and most likely as part of a rebuild that is likely to struggle. He has been consistent as they come in prior years but there are enough red flags for me to avoid him at his current cost.

I like Hilton as a player and my gripes with him are more about the other options available in this range but he does have some things going against him this year.

First, there is more competition for targets, as Jack Doyle is returning from injury, free agent acquisition Devin Funchess, and the team drafting a Hilton clone in Parris Campbell.

Second, Hilton, despite dominating team targets, has never caught more than 7 touchdowns in a season and chances are he never will. In addition to increased competition, the Colts became a more balanced on offense last year with the run game and improved defense, and that trend looks to continue.

All of these concerns certainly are valid, but as I stated earlier, there are simply better options where Hilton is being drafted. In the mid-third round I would easily prefer Amari Cooper, Keenan Allen, Kerryon Johnson, and Stefon Diggs, all having similar floors but higher upside. Hilton is a fine player on a good team but I see him as past his prime and a "play it safe" pick.

There are some great things to love about Freeman this year including no Tevin Coleman to share the workload with and a great offense to help increase both volume and efficiency. While another perfect storm may happen, as it did in Freeman's biggest year of 2015, I think there are simply better options at this point in the draft.

Freeman had back to back monster years in 2015-2016 but those years were largely based on touchdowns (27 total) and targets in the passing game (over 150 combined), both which have trended down ever since and seemed a bit fluky to begin with. After racking up well over 600 touches those two seasons, the diminutive (5'8'', 208) Freeman missed two games the following season (2017) and 14 games last year due to injury.

Now in his age 27 season, approaching 1,000 total touches for his career, Freeman seems like a serious injury risk and someone who is riding off of past success. We all know most running backs do not last long in the NFL, especially at an elite level, and Freeman has the feel of someone who's best days are behind him.. Give me the fresh legs of Kerryon Johnson, Josh Jacobs, or David Montgomery, all likely three-down backs and all being taken after Freeman on average. Freeman has all the makings of a guy about to take a steep dive in production, and I'd rather be a year early on staying away from him than a year too late.


Lindsay burst onto the scene last year as a waiver wire darling and turned in a top 15 RB performance in almost all leagues. With a season like that you would think a mid-4th round ADP would be a bargain but I strongly disagree.

First, there is serious competition with 3rd round 2018 draft pick Royce Freeman, who profiles as a bellcow type back and second, the addition of pass-catching extraordinaire Theo Riddick indicates more RBBC than fantasy owners would like. Besides the touches these players will inevitably steal, Freeman could be the main ball carrier on early downs, and he is going several rounds later. Also, Lindsay is 5'8'', 190 pounds and there is very little precedent of a back that size holding up for an extended period of time as more than a complimentary option. Hints out of Denver suggest a transition for Lindsay into a reduced role, still making him valuable, but nowhere near his ADP. In an offense that does not look explosive or dangerous, Lindsay may have limited scoring opportunities and looks more like a late-round pick than a top 50 guy.

Bottom line is Lindsay is too risky at his current ADP, especially when he doesn't have the ceiling of a lot of the guys being drafted around him like Brandin Cooks, Kenny Golladay, and Tyler Lockett, to name a few.

I am including Andrew Luck here and I will touch a bit on the specifics of his situation, but really this is more of me saying like many years, but perhaps more than ever, please wait on quarterback until after the 5th round at least, and preferably several rounds later than that.
Many of you are asking right now "why aren't you using Patrick Mahomes as your example here"? To that I will say that I believe Mahomes is so unique that I don't blame people for taking him early (although I personally won't) because he really is the one guy that could make a significant difference at the position. That being said, after Mahomes goes off the board, do yourself a favor and do not be among the next few owners to take a QB while there are so many other valuable players at other positions.

Andrew Luck is a great player and should have a very good season but the difference between him and a guy like Matt Ryan (6.12), or Carson Wentz (7.08), is minimal. With an emerging defense and an efficient run game Luck may have fewer attempts than many of his counterparts being drafted after him and he certainly does not run nearly as much or as efficiently as he did early in his career. While these are obviously small gripes, they are worth pointing out because Luck could easily fall into low-end QB1 territory this season but is being drafted much higher. With high floor/high ceiling players like Kenny Golladay, Tyler Lockett and Chris Godwin still on the board in most scenarios, it doesn't make sense to reach at a position so deep this early.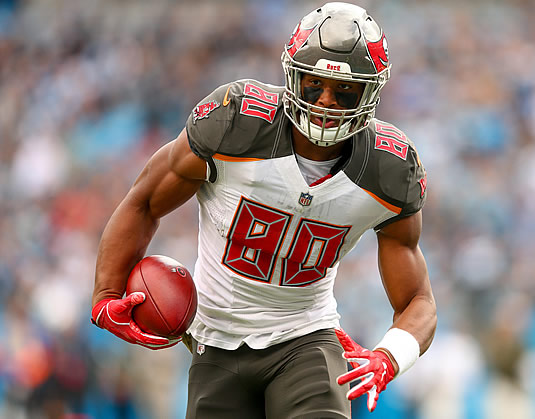 I love O.J. Howard. He may be one of the all-around tight ends in the game this year. I also love Howard in dynasty leagues and think he eventually could become an elite fantasy asset. For this year in redraft leagues, I like Howard as well but nowhere near where he is being drafted (round 5) but also in relation to where he is being taken among his peers (TE4). Howard finds himself in a passing offense, with an offensive-minded coach, a below-average run game and a poor defense. What's not to love?

For starters I do not think Jameis Winston is a good NFL quarterback as he is prone to making terrible decisions and with immense pressure on his shoulders, could easily be more of a negative than a positive.

Secondly, Mike Evans and Chris Godwin will undeniably be the team's top two targets and Winston already has a great chemistry with Cameron Brate. Add in other young talented receivers in Justin Watson and Breshad Perriman and it is not hard to see volume for Howard being a concern.

As a great blocker, on a team with a poor offensive line, Howard may be asked to block more which would obviously dampen his receiving outlook even though he will play a ton of snaps.
While these are all smaller issues, the fact that he is being taken as the fourth tight end is crazy to me considering guys like Evan Engram could literally be his team's leading receiver while guy's like Hunter Henry and Jared Cook are in more efficient offenses with much better players at the quarterback position. Considering all these guys are being drafted 1-2 rounds after Howard makes Howard a firm pass for me at his ADP. While Howard oozes with potential I think he will be inconsistent and not much more than a touchdown-dependent option at the position this year.


Miller is about as boring a pick as you can make in the first eight rounds of a fantasy draft, regardless of format. I know there are those out there that will tout his consistency and work in the pass game as reasons for his value but I see little to no upside with Miller.

The red flags begin with Miller being 28 years old, diminutive, with well over 1400 career touches. The Houston offensive line is still a bottom ten unit and the pass game is what this offense is about. Miller has never been a touchdown scorer either with 6 total TDs per year while in Houston. He is the definition of playing it safe, and while I do not think there is much wrong with this approach in certain parts of the draft, the middle rounds should be about pure upside and firepower. Players with extreme upside that are being taken after Miller right now include QB Baker Mayfield, TE Evan Engram, WR D.J. Moore, and RB Miles Sanders, to name a few.
With the recent release of D'onta Foreman many drafters may bump Miller up a few spots but don't fall for the trap. Duke Johnson (hamstring) gives the Texans a legitimate backup and it won't be surprising if he carves out a decent role in the back half of the season.


Tarik Cohen and ex-Chicago Bear Devin Hester have two very important things in common. First, they are/were among the most fun guys to watch in the entire league, looking like a human video game on the field. Second, and more importantly for this discussion, both players are/were over-hyped for fantasy and in Cohen's case, over-drafted.

Cohen had a very nice season last year, based mostly around the 71 receptions and 8 touchdowns he accumulated. While Cohen will certainly continue to be a great chess piece for the Bears offense, it is very possible 2018 will end up being Cohen's career best statistical season. With the departure of Jordan Howard, signing of Mike Davis, and drafting of David Montgomery, the Bears now have more capable pass-catchers in the backfield and this will likely result in fewer snaps and less targets for Cohen.

Add in a healthy Allen Robinson, an emerging Anthony Miller, and a talented tight end duo of Trey Burton and Adam Shaheen (returning from injury), and you could easily see Cohen's usage being cut by 20 percent.

Regression in the touchdown department and a dominant defense continuing to put the Bears in clock-killing mode late in games, Cohen could go from a low-end RB2 (which he was in 2018) to a low-end RB3 or worse in 2019. There will certainly be games where Cohen blows up but there will be no rhyme or reason to when these games will happen making Cohen more suited as a best-ball pick than a value standard redraft leagues. Guys being drafted after him that have similar upsides but safer floors are RB James White, WR Robby Anderson, and WR Christian Kirk.

Rookies, especially highly touted ones, are shiny objects to many fantasy owners, as they cannot resist the allure of having a brand new toy at their disposal. Problem is, many do not warrant such attention in their first seasons. One such example would be N'Keal Harry, who is the first rookie wide receiver being drafted this season.

With a first round pedigree on a Gronk-less team, catching passes from Tom Brady you would think Harry would be ready to conquer the world, but take caution here. Brady still has his trusty security blankets in Julian Edelman and James White, still has a top notch defense and run game, and is likely to have the services of Josh Gordon in the near future. Harry is guaranteed nothing and as we all know, raw talent does not always mean much with Coach Belichick.

While Harry was a dominant college player at times, his game relies on jump balls and out-muscling defenders. Brady's game relies more on timing, chemistry and precise routes and NFL defenders are not as easily out-muscled. This is not to say Harry will not ever be a successful NFL receiver, he very well could be, and even may show up big in spots this year. But taking Harry among your top 10 players is to ignore the situation, history, and value. Harry simply has too low of a floor with a limited ceiling to take as anything more than a late-round flyer. At this Samuel, or any number of quarterbacks.