Notes:


- Green highlight indicates plus matchup (top eight)
- Red highlight indicates negative matchup (bottom eight)


Bengals vs Rams - (Caron)
Line: LAR -4.0
Total: 49.5


Passing Game Thoughts: Former Heisman trophy winning quarterback Joe Burrow now has the chance to become a Super Bowl champion in just his second professional season. Burrow went on a tear this year, particularly down the stretch, and he certainly has been the leader of what has become one of the league's most high-powered offenses. Burrow has thrown 12 touchdown passes with just two interceptions over his past five starts, including the playoffs. Perhaps most impressively is that Burrow has bucked the trend of rookie quarterbacks typically only being able to deliver one fantasy-relevant pass catcher, as both Tee Higgins and rookie Ja'Marr Chase have been high quality fantasy assets.

For the Super Bowl, it sounds as though Chase is likely to be shadowed by superstar cornerback Jalen Ramsey. While Ramsey has been beaten by a few receivers this season and Chase shouldn't be completely neglected for fantasy, a date with Ramsey is certainly not a great situation for him. Instead, this looks like an opportunity for Higgins to shine on the biggest stage of them all. Higgins has quietly been targeted an impressive 36 times over his past four games with Burrow behind center. With Chase likely to be locked in battle with Ramsey for most of the afternoon, look for Higgins to be the top target for the Bengals in the Super Bowl.

The other two top pass catching weapons for the Bengals are slot receiver Tyler Boyd and tight end C.J. Uzomah. Boyd has quietly become a red zone weapon for the Bengals late in the season and while that may be a bit fluky due to his lack of overall usage, there's a decent chance that he also sees a bit of an uptick in targets given the Rams' overall defensive scheme. He's a high variance option that could result in a dud, but there's a decent chance that he gets into the end zone. Uzomah, meanwhile, has been battling a knee injury and has missed practice throughout the week, but most reporters and head coach Zac Taylor seem to believe that he'll be good to go for the game. Uzomah was used heavily against the Raiders and Titans in the playoffs and may be a good pivot for DFS given that Tyler Higbee is more well-known than he is. Still, he's only seen more than seven targets in one game this season so his overall upside is limited.
LAR FPts Allowed vs. QBs: No.28
LAR FPts Allowed vs. RBs: No.21
LAR FPts Allowed vs. WRs: No.9
LAR FPts Allowed vs. TEs: No.20

Running Game Thoughts: Joe Mixon came into the 2021 season with a lot of fantasy players calling him "injury-prone," but he's certainly done a great job defying that label. Not only did Mixon play in every game this season (with the exception of Week 18's contest in which the Bengals did not play any of their starters), but he also touched the ball at least 11 times in every contest while finishing as a top five PPR running back on the year. That heavy workload hasn't slowed down in the playoffs, either, as Mixon has now touched the ball at least 20 times in every playoff contest, completely dominating the touches out of the Cincinnati backfield in the process.

This week he faces a Rams defense that, while talented, was only about middle-of-the-pack in containing opposing running backs this season. They also gave up some receiving games to running backs throughout the year, including a nine catch game to Giovani Bernard, an eight catch game to D'Andre Swift, and a nine catch game to James Conner. Mixon's usage in the passing game is typically strong as it is, but it's been particularly high late in the season and into the playoffs as he's now caught 26 passes over his past five games. That receiving game usage is the biggest reason why Mixon should be considered the RB1 in the Super Bowl.

Value Meter:
QB2: Joe Burrow
RB1: Joe Mixon
WR2: Tee Higgins
WR3: Ja'Marr Chase
TE2: C.J. Uzomah
Flex: Tyler Boyd
Bench: Samaje Perine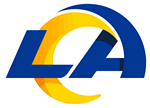 Passing Game Thoughts: For years Matthew Stafford was blamed by the media for failing to carry his Detroit Lions out of the league's toilet, but he's now getting a chance to shut everyone up in his first season in Los Angeles. Stafford's Rams are the betting favorite playing at their home stadium in what will truly be a defining moment in Stafford's chances of potentially being a Hall of Famer.

Stafford was a bit sloppy late in the regular season, throwing seven interceptions in his final three games, but he's cleaned things up during Los Angeles' playoff run, having thrown two touchdowns in each of his three games while throwing just one interception. Not only that, but he threw for 366 yards against the Buccaneers and 337 yards against the 49ers as the Rams really leaned heavily on him to be the focal point of their offense. Look for that to continue in the Super Bowl as the Bengals have a beatable secondary. While Cincinnati finished roughly in the middle of the pack in terms of fantasy points given up to opposing quarterbacks this season, a deeper dive into their schedule would show you that they played an extremely weak schedule of opposing quarterbacks. The best fantasy QBs they faced included Aaron Rodgers, Lamar Jackson, Justin Herbert and Patrick Mahomes, who all threw for over 250 yards against the Bengals. All but one of them also threw for multiple touchdown passes, with the only exception being Jackson who instead ran for 88 yards against them and still had an excellent fantasy day. Sure, Cincinnati has shut down some of the league's worst quarterbacks, but Stafford is absolutely not in that category and this looks like a potential shootout for him to exploit.

While Stafford is the quarterback, the true breakout superstar for the Rams this season has been wide receiver Cooper Kupp. Kupp completely dominated during the regular season, finishing as the league leader in receptions (145), receiving yards (1,947) and touchdowns (16) with very few competitors even within striking distance with the season ended. Kupp has continued that incredible production right on into the playoffs where he has now been targeted a ridiculous 32 times in three games, catching 25 of those passes for 386 yards and four touchdowns. He has not finished a game with fewer than five receptions this season and don't expect the Super Bowl to be where he breaks that streak. He's the WR1 in this game and it's really not close.

Fellow wide receiver Odell Beckham Jr. has also seen a nice career resurgence since joining the Rams and while much of that was fueled by an unsustainable touchdown pace, Beckham may have finally put something more substantial on the board this past week in a game he didn't even score in. Beckham was targeted 11 times, catching nine of those passes for 113 yards against the 49ers and he was instrumental in the Rams' passing game not just in the red zone, but everywhere on the field. We hadn't really seen that from him since he came to L.A. so this is a welcome change. While he has to be ranked behind Kupp, Higgins and Chase, Beckham is a nice option as the fourth-best receiver in the Super Bowl.

WIth Beckham really taking a strong grasp of the WR2 spot in Los Angeles, second-year wide receiver Van Jefferson has taken a backseat, especially late in the season and into the playoffs. The former second-round draft pick has now failed to catch more than two passes in seven of his past eight contests and has scored just one touchdown over that stretch. He's an under-the-radar option and he could end up breaking loose for a deep score, but he's not someone you should be banking on in the Super Bowl.

Tight end Tyler Higbee has become the defacto WR3 for the Rams late in the season and he's now averaging over four catches per game over his past seven contests. That's not anything spectacular and considering he's questionable to play due to a knee injury, DFS players might be wise to punt the position overall in favor of upgrades at WR and RB.
CIN FPts Allowed vs. QBs: No.14
CIN FPts Allowed vs. RBs: No.11
CIN FPts Allowed vs. WRs: No.21
CIN FPts Allowed vs. TEs: No.6

Running Game Thoughts: Cam Akers has been the workhorse for the Rams throughout the playoffs and his 54 carries should have fantasy managers excited for what could end up being a shootout. The Bengals are a decent defense, but they're definitely beatable and Akers should get plenty of opportunities to show off his recovered Achilles' in this one.

The only real concern here is that, while Akers has far out-touched him in the playoffs, Sony Michel is still an active member of the Rams roster and someone who could absolutely step in and take some touches, particularly if Akers struggles out of the gate. Michel's usage has been erratic at best during the playoffs as he touched the ball 11 times in the NFC Championship and 13 times in the Wild Card round, but just three times in the Divisional round. It's that potential complete bust potential that makes Michel extremely dangerous to use for fantasy, but he is enough of a threat to push Akers down to the RB2 spot for the Super Bowl.
Value Meter:
QB1: Matthew Stafford
RB2: Cam Akers
WR1: Cooper Kupp
WR4: Odell Beckham Jr.
TE1: Kendall Blanton
Flex: Sony Michel
Bench: Van Jefferson

Prediction: Rams 27, Bengals 23 ^ Top