Last week's question: Have you found ways of playing "mini fantasy seasons" in anticipation of COVID complications for the NFL?
In my column for Week 7, I was delighted to share Kimís model for creating mini-seasons within the 2020 NFL season for fantasy enthusiasts who decided not to commit to their regular leagues in anticipation of canceled games or a COVID-shortened season.
The general theme of the responses was, ďWhy not just play DFS instead?Ē Slow your roll, DFS fans; weíll get there. First, letís look at one of the more interesting suggestions. Dan recommended what sounds like a fun (if difficult-to-automate) series of prop-like bets based on positional performance:
We sometimes do sidebets called ďCall It with Confidence,Ē which is about making fantasy predictions based on how confident you are about those predictions. It can be about any categories you want, but we typically focus on the top 3 performers each week at the relevant skill positions (QB, RB, WR, TE, K, and defense).

The trick is that to get any credit at all, you have to get your first answer right. After that, you only keep getting credit until one of your answers is wrong.

The fun part is you get to set your own order based on your confidence. If youíre pretty certain Travis Kelce will be a top 3 TE this week, but clueless about who the top QBs will be, you would make TE your first pick and QB a later pick. If youíre super-confident about Russell Wilson, but TE matchups have you bewildered, you would do the opposite.

The result is that 2 owners who give the exact same answers could get completely different scores. The owner who gets the first 3 answers right and the next 3 wrong would get 3 points, but the owner who gives 1 wrong answer, 3 right answers, and then 2 more wrong answers would get zero points. Itís brutal (and fun!) because itís so critical to be correct about the answer you have the most confidence in.
That does sound fun, Dan. I see how a few friends could easily handle that information exchange via email with scoring being no big chore (as long as the number of participants stays manageable). Sadly, Dan went on to mention that even though he tried to get his whole league involved in this model after suspending the draft for 2020, the only people who agreed to participate are the ones who have traditionally participated in these side bets.
I also heard from Jerry, who said that he wasnít interested in mini-fantasy seasons:
The draft is fun because itís an investment that sets a tone for the whole season. I donít want to make that sort of investment for a fantasy league to run through some abbreviated season every few weeks. I would rather just play DFS.
This point was echoed (to a degree) by Snafu:
There are lots of ways for fantasy leagues to stay active even if they didnít have a fantasy draft in 2020: survivor pools, calling over/unders, predicting division champs, and lots of statistical categories to explore (TD passes from QBs, turnovers recovered by defenses, whatever you want to focus on). But in the age of the internet, I just donít see the appeal of running your own special contests when you can find sports books and DFS challenges online. If your league is on hold until 2021 and you want some fantasy action, why wouldnít you just play DFS?
I like Snafuís version of that question because he managed to ask it without being snarky. I like it so much, in fact, that Iím using it as...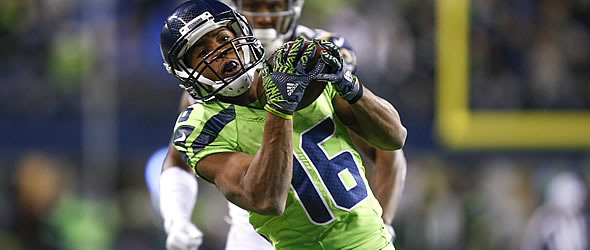 This Week's Question: Has DFS Become More Or Less Important To Your Fantasy Experience During COVID?
Although I see how DFS could easily fill any voids left by fantasy leagues that decided to postpone activities until 2021, I have no idea whether this is actually happening to a considerable degree among fantasy enthusiasts.
I enjoy DFS, but my enthusiasm for it in 2020 is, if anything, lower than usual because I am involved in fewer than usual fantasy leagues this year. I have no idea whether my own experience is typical or exceptional or whether I'll feel the same way about DFS a month from now. The deeper we get into the 2020 season, the more "back to normal" I feel about my fantasy experience, & I could easily finish the season feeling the same way about DFS as usual (that it's fun--especially when I hit on a long shot tournament ticket--but not quite as emotionally engaging and satisfying as a traditional fantasy season with a true champion declared at the end).
What about you? Is the appeal of DFS in the time of COVID greater than usual, less than usual, or unchanged from other seasons? Let me know in the comments below or by emailing me.
Survivor Pool Pick (Courtesy of Matthew Schiff)
#3: Philadelphia over Dallas: 3-4 (Bal, KC, az, sf, LAR, min, was)

Yes, your survivor pool expert has truly gone nuts. First off, he is picking the E-A-G-L-E-S, the low-flying Iggles, the freaking Eagles! Secondly, he is picking them against a Cowboys team that needs a divisional win more than anything else right now. However, the Cowboy defense is giving up an average of 34 points per game, and Andy Dalton is still in the concussion protocol, with Dak Prescott gone for the season (broken ankle). Carson Wentz should have rookie Jalen Reagor back in the lineup to stretch the Cowboys secondary and perhaps Dallas Goedert filling in for Zach Ertz at TE. But even if Wentz doesnít have Reagor or Goedert available, he will still be Carson Wentz, a competent starting QB in the NFL--which is more than can be said for Ben DiNucci, the rookie third stringer likely to be under center for Dallas. Even if Ezekiel Elliott manages to take a lot of pressure of DiNucci (which he might), the disparity in QB experience should be enough, all by itself, to have Philadelphia marching in ďVictoryĒ formation.

#2: KC over NY Jets: 5-2 (ind, AZ, TB, BAL, sf, MIA, LAC)

This is the biggest no-brainer in history. The Jets canít beat anyone, especially not the Chiefs, whose only loss in the last year and a half is against Las Vegas, whom they play the weekend before Thanksgiving. Andy Reid didnít win the Super Bowl last year by taking games off, and if you are fortunate enough NOT to have used KC yet, this is your lock of the week.

#1: Tampa Bay over NY Giants: 6-1 (KC, GB, IND, LAR, BAL, ne, BUF)

Anyone who has followed my portion of this column knows that I am a diehard (but pragmatic) Giants fan. I always want the Giants to win, but I can see as clearly as anyone else when a loss is in the cards. Tom Brady has the Bucs thinking playoffs despite Chris Godwin being on IR. Although Leonard Fournette was added to the team, Ronald Jones has proven to be the steady back, and Gronk has reestablished himself as Bradyís go to red zone receiver now that he is in football shape. While the G-men have improved on defense, itís the Tampa Bay defense that will be the difference maker in this game. Daniel Jones will continue to learn what blitz looks are this week, and the Giants will be lucky to come back home healthy, let alone win the game. Look for a double-digit win by the Bucs in this one.

---
Mike Davis has been writing about fantasy football since 1999--and playing video games even longer than that. His latest novel (concerning a gamer who gets trapped inside Nethack after eating too many shrooms) can be found here.