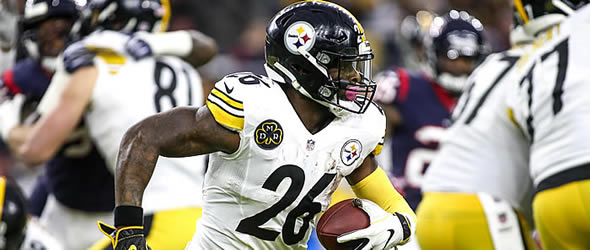 Le'Veon Bell's touchdown upside in New York is in question but he should remain a safe RB1 in 2019.


The year-long saga of LeíVeon Bell mercifully came to an end at midnight on March 13, coinciding with the release of Bellís rap album. While Bell ended up with more guaranteed money from the Jets, he clearly underestimated how wise the league has become to the devaluation of the running back position. We know you canít build a team around a running back, but rather a running back is essentially the final piece of the puzzle. The good news for Jets fans is they at least have hope that Sam Darnold is their franchise quarterback.

But enough about real life football. Letís get to the fantasy impact. There a few things we need to look at when an elite running back joins a new team. Iím not suggesting this is necessarily the most important factor, but the first thing I look at is projected volume. Bell has absolutely no volume concerns on the Jets. As a subset of the volume question, I also look at whether there is an incumbent running back that will either see his value vaporized or remain a thorn in the side of the elite RB. Isaiah Crowell is due $2 million on Friday and could be released. Neither Elijah McGuire nor Trenton Cannon are of any concern. Absent Bell having signed somewhere like Indianapolis or San Francisco, where itís unlikely Marlon Mack and Jerick McKinnon would be completely irrelevant, heís not the type of player that comes off the field for a specialist. To quote one of his former teammates, ďyou donít sign me to sit me.Ē Bell will touch the ball as many times as he can and is immune to game script.

The next thing to look at his offensive situation. We know the opportunity will be there in spades, but how good is this Jets offense going to be? It all comes down to Sam Darnold. The biggest concerns for Bell will be his touchdown upside in what will certainly be a less efficient offense than what heís accustomed to and whether the Jets can sustain drives. In 2018, the Jets ranked 29th in overall offense DVOA. Bell can compile stats, even on a bad team, but he will need those touchdowns to be truly elite.

There are also serious concerns about Bellís running style and how it will mesh outside of the Steelers elite run blocking offensive line. The Jets offensive line ranked dead last in adjusted line yards and stuff percentage last season. That does not bode well for Bellís patient running style. On the Steelers, he waited for the hole to open up before bursting through it. If he does the same thing on the Jets, much to his chagrin, the hole may never materialize. It remains to be seen if the Jets improve their offensive line this offseason, but one thing we know for sure is that no running back is immune to a bad offensive line. Weíve seen it with Todd Gurley. Weíve seen it with David Johnson. If the Jets canít block for Bell, all of the talent in the world simply is not going to matter.

With all that being said, Bell remains an incredibly safe selection in fantasy drafts. Heís undoubtedly an RB1 and will be valued as such. I expect him to go around the one/two turn in fantasy drafts. He will certainly be behind Ezekiel Elliott, Saquon Barkley, Christian McCaffrey, and Alvin Kamara. After those four guys, you can begin to make the case for Bell in the same area as Melvin Gordon, Todd Gurley, James Conner, David Johnson, and Nick Chubb. Itís way too soon to say definitively where Iíd take him, but we can all agree that it will be nice to see him back on the field.