We are in the middle of the "bye season" with 20 of the 32 teams having a week off between now and Week 11. Depth is the key for season-long fantasy owners. The ability to find hidden nuggets among the fool's gold is the key for DFS players during limited schedules.

Truths

"There's more beauty in truth, even if it is dreadful beauty." - John Steinbeck

1) Jared Goff owners should be concerned.
True. It's not that Goff has averaged just 17.2 FPts/G over his last three starts (27th-best), it's that Todd Gurley has become too big a part of the Rams' offense to support Goff too. Gurley's 75 touches, 427 yards and eight touchdowns has overwhelmed Goff's 84 passing attempts and three touchdown passes.
2) For the first time in about seven years, Matthew Stafford may not be an automatic start.
It's the development of a balanced offense that is the culprit. After throwing 135 times over the first three weeks, Stafford only threw the ball 78 times in the next three contests. The development of Kerryon Johnson (283 rushing yards) is the primary element that has changed the equation. He's just that good. Stafford faces the Seahawks in Week 8 and they are third-best against opposing quarterbacks allowing just 18.2 FPts/G making the Lions' QB a questionable play.
3) Alvin Kamara owners can relax.
The disaster that was Week 5 is a thing of the past. Against Baltimore, Kamara saw his touches return to normal (19) and he posted 13.5 fantasy points. Mark Ingram still saw double-digit touches and Brees threw 30 times. It's about what we should expect the rest of the way. Kamara won't challenge Gurley for RB supremacy, but he's going to be a top-10 scorer and be much fresher late in the season.
4) The Indianapolis Colts backfield is no longer an RBBC.
Marlon Mack has taken control and barring another injury should continue to get the majority of the touches. Since returning from injury in Week 6, Mack is averaging 6.94 ypc over 31 attempts. The Colts' next opponent is Oakland who ranks 25th against opposing running backs yielding 22.6 fantasy points per game. Nyheim Hines and Jordan Wilkins will get the leftovers.
5) Choosing to start Adrian Peterson is as simple as predicting whether Washington will win the game.
True. In Washington's four wins, AP is averaging 21.5 attempts, 103 rushing yards and 16.75 FPts/G. In the team's two losses he averaging 7.5 attempts, 13 yards and 4.6 FPts/G. The Redskins are slight favorites in Week 8 and have winnable matchups going forward against Atlanta, Tampa Bay, Houston and Dallas.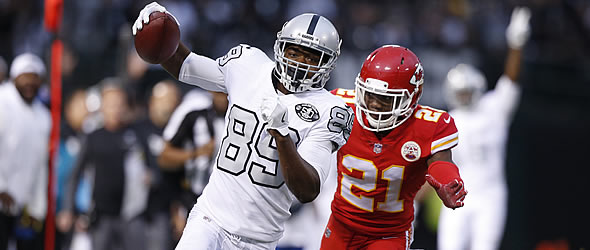 Lies

"Wrong does not cease to be wrong because the majority share in it." - Leo Tolstoy

1) Patrick Mahomes continues to be the best quarterback in fantasy.
Trick question. While Mahomes remains the season-long leader, over the past three weeks, three quarterbacks own a higher per game average – Mitch Trubisky (35.6 FPts/G), Jameis Winston (34.3) and Aaron Rodgers (33.9). I still wouldn't trade Mahomes for the other guys, but in DFS he's not as dominant as the media would have you believe and there are plenty of viable choices.
2) Kenyan Drakes' production over the last three games should have earned him a shot at being a workhorse back.
Apparently not, according to coach Adam Gase. Drake has averaged 13.3 FPts/G despite seeing just 13.3 touches per game. In case you can't figure that out, he's averaging a point per touch since Week 5. That doesn't appear to be enough to get more playing time as Frank Gore has averaged 13 touches per game over the same span (averaging 0.53 points per touch).
3) Which one of these receivers doesn't belong with the others; Davante Adams, Antonio Brown, Tyreek Hill, Adam Thielen and Tyrell Williams.
Another trick question, and no, the answer isn't Williams. Over the past three weeks, all of them make up the top-five fantasy receivers; Adams (22.6 FPts/G), Brown (19.3), Hill (18.2), Thielen (17.6) and Williams (16.1). Williams is averaging 21.4 yards per reception which is second-best in the league (DeSean Jackson (22.9 ypc). He doesn't see many targets (3.86 per game), but he's making the most of them.
4) Which one of these top receivers (Mike Evans, Cooper Kupp, Jarvis Landry, Stefon Diggs or Doug Baldwin) has not been "start-worthy" over the past three weeks?
If "start-worthy" is being in the top-36 (12-team league x three receivers), then the answer is "none of the above." Evans would be the best of the quintet, but he's averaging just 8.3 FPts/G which ranks 42nd among all receivers since Week 5.
5) The addition of Amari Cooper will fix the Dallas offense.
I hope none of you bought that sentence, I certainly didn't. The addition of the inconsistent Cooper (two games over 115 yards receiving, four games under 18 yards) won't be enough to overcome Jason Garrett/Scott Linehan's coaching or Dak Prescott's quarterback play. The Dallas offense ranks 26th in scoring, 26th in total yards and 28th in passing yards. Adding Cooper reminds me of when Dallas spent a fortune on Lions wideout Roy Williams in 2008 (first-, third- and sixth-round selections), signed him to a five-year, $45 million contract and from 2009-2011 he averaged 31.3 receptions, 441 yards and 4.3 TDs. One player cannot solve this struggling offense.
---
Steve Schwarz served as the fantasy sports editor of The Sports Network and is the 2014 FSWA Football Writer of the Year.