Notes:


- ITM for all games will be available on Friday.
- Green highllight indicates plus matchup (top eight)
- Red highlight indicates negative matchup (bottom eight)


Chargers @ Chiefs - (Caron)
Line: KC -3.5
Total: 53.5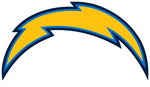 Passing Game Thoughts: A seemingly great matchup for Philip Rivers in Week 14 fell as a dud for fantasy purposes as the quarterback threw for just 220 yards and one touchdown in a relatively close game. Rivers was, however, able to avoid turning the ball over and is now on pace for nearly 4,500 passing yards and 36 touchdowns on the season, so it's easy to just write the one game dip as more of an aberration than a trend.
This week he and the Chargers will need to get their passing game going again as they head to Kansas City to face the Chiefs in what could again turn out to be a shootout. The Chargers fell by a final score of 28-38 against the Chiefs back in Week 1 and that was on the shoulders of Rivers' 424-yard, three touchdown day. With the running game in flux due to injuries, he'll likely need to put up similar numbers to that in order for the Chargers to have a real shot of winning this game.
That's good news for wide receiver Keenan Allen who continues to feast on defenses in the second half of the season. He's now caught a touchdown in five straight games and caught at least five passes in seven straight contests, making him one of the safest fantasy wide receivers in the league due to his high target share.
The other options in the Los Angeles passing game are not nearly as trustworthy, however, as players like Tyrell Williams, Travis Benjamin, Antonio Gates and Virgil Green are all seeing far too little work to warrant serious fantasy consideration, even in a good matchup.
The one other receiver in this offense who could be useful is second-year wideout Mike Williams who hasn't done much over the past two weeks and has been very streaky over the course of his young career. Still, Williams had a season-high five receptions for 81 yards against the Chiefs back in Week 1 and currently leads the team with seven touchdown receptions on the season, so there's reason to believe that he could be a solid WR3 or Flex this week.
KC FPts Allowed vs. QBs: No.2
KC FPts Allowed vs. RBs: No.2
KC FPts Allowed vs. WRs: No.22
KC FPts Allowed vs. TEs: No.2

Running Game Thoughts: With Austin Ekeler already ruled out with an injury, the Chargers will be hoping they can get their star running back, Melvin Gordon, back onto the field. He'd probably be able to suit up if the game was on Sunday but reports don't seem to be too confident that he'll be available for Thursday night's contest against the Chiefs. Gordon had a monster fantasy day against the Chiefs back in Week 1, in large part due to his nine receptions for 102 yards, but the Chargers aren't likely to rush him back onto the field if he's not healthy enough to take a pretty hefty workload.
If he's on the field, Gordon should be in your lineup, but fantasy owners need to be prepared with a backup plan which might include Justin Jackson. Jackson was quite efficient with his touches in Weeks 12 and 13 but did practically nothing with his nine touches in Week 15 against the Bengals. Still, the rookie could be in line for some serious touches as the Chargers really don't have any other running backs who are experienced in the offense. If Gordon is not active, Jackson could slot in as high as a high-end RB2 in this matchup against the Chiefs who have allowed the second-most fantasy points to opposing running backs so far this season.

Value Meter:
QB1: Philip Rivers
RB1: Melvin Gordon
RB2: Justin Jackson (if Gordon is inactive)
WR1: Keenan Allen
Flex: Mike Williams
Bench: Tyrell Williams, Antonio Gates, Virgil Green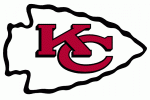 Passing Game Thoughts: Week 15 saw one of Patrick Mahomes' least-productive fantasy days of the season, but that still meant a 377-yard, two touchdown day that was marred by just one interception. Mahomes did struggle a bit with Tyreek Hill nursing a foot injury that kept him off the field more often than the Chiefs would have liked, but he still put up gigantic numbers and Hill himself still had another huge day with eight receptions for 139 yards. With Hill expected to be active, this top-level quarterback-wide receiver duo, alongside tight end Travis Kelce, will again be must-starts as they face a Chargers defense that they crushed back in Week 1. Mahomes went for four touchdowns - two of which went to Hill - in that contest, as he began what is now one of the most dominant fantasy seasons in history.
Kelce was actually held in check that day as he caught just one pass for six yards, but he's been red hot down the stretch including seven touchdown receptions over his past six games and six or more catches in all six of those contests. Kelce is the unquestioned top tight end in fantasy and needs to be in your lineup.
With Sammy Watkins out again, the other player to look at in this passing game is Chris Conley, who was held to just two catches for 13 yards against the Ravens this past week but who had scored three touchdowns on 10 catches over his previous two games before that. Conley is more of a boom-or-bust option but there is a chance he booms in this one, especially if Hill reaggravates his foot injury.
The Chiefs did add Kelvin Benjamin prior to their Week 14 game against the Ravens but opted to keep him inactive. He is expected to be on the field this week, but will likely be used in a limited capacity and should not be in your fantasy lineup until we see how he's utilized in Kansas City.
LAC FPts Allowed vs. QBs: No.29
LAC FPts Allowed vs. RBs: No.15
LAC FPts Allowed vs. WRs: No.25
LAC FPts Allowed vs. TEs: No.24

Running Game Thoughts: With Kareem Hunt off the team and Spencer Ware listed as doubtful with a hamstring injury, the Chiefs will now be looking deep down their bench to find running back production here in Week 15. Running back Darrel Williams might end up seeing a few touches, but the player to be paying attention to for fantasy purposes is Damien WIlliams, who was fairly unproductive in terms of yardage with his touches this past week, but who scored twice in Kansas City's narrow victory over Baltimore. Williams had his moments at times as a member of the Dolphins but he may now be getting the best opportunity for fantasy production of his career as the lead dog in perhaps the league's best offense. Double-digit touches seem like almost a guarantee for Williams this week so he's worth a speculative add and possibly a start as a Flex or even a low-level RB2 this week, particularly in PPR formats. The Chargers have given up at least 19 fantasy points (non-PPR) to an opposing running back in three straight contests leading into this week, so Williams actually has a higher floor than some might think, as well.
Value Meter:
QB1: Patrick Mahomes
RB2: Damien Williams (low-end)
WR1: Tyreek Hill
TE1: Travis Kelce
Flex: Chris Conley
Bench: Charcandrick West, Darrel Williams, Kelvin Benjamin, Demarcus Robinson

Prediction: Chiefs 30, Chargers 24 ^ Top